Description
Aquaphor RO-31 is a compact direct-flow reverse osmosis water filtration system. It makes tap water clean and rich with healthy minerals. Clean water is collected into a handy water pitcher instead of a massive storage tank that rarely fits under the sink. The drinking water is always fresher and healthier than in traditional RO systems.
RO-31 fills the pitcher of 2.3L in some 15-30 minutes. Once the pitcher is full the connector unplugs automatically. You can put it into a refrigerator to save kitchen space even more. While in the pitcher the water is enriched with Magnesium for better taste and health benefits.
All the parts of RO-31 are approved for contact with water – they are made from safe materials and don't contain BPA.
---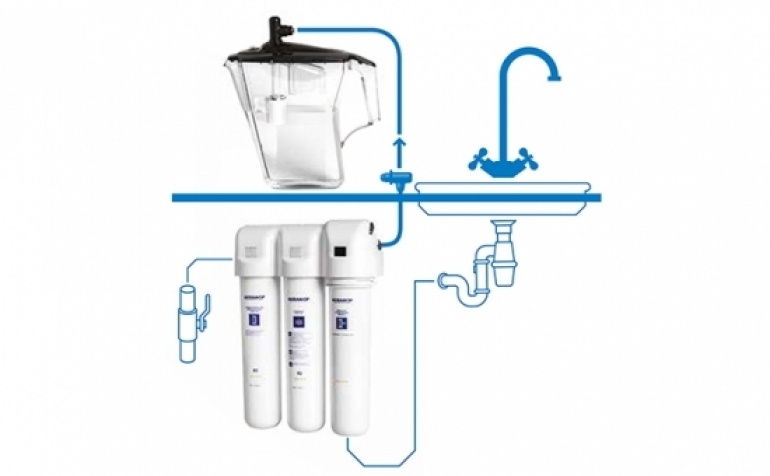 Aquaphor DWM-101 reduces hardness and harmful substances found in tap water. They include:
- hardness (limescale)
- sediment, such as rust, sand, mud, pollen
- chlorine, chloroform and other organic chlorine compounds
- metals and heavy metals: iron, lead, mercury, copper, aluminum
- petrochemicals
- phenols
- nitrates, nitrites
- pharmaceuticals, including hormones and antibiotics
- bacteria
- viruses and cysts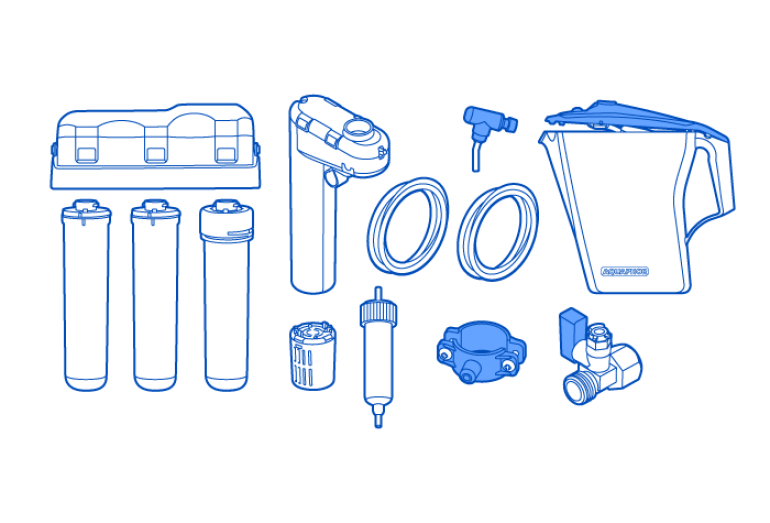 ---
RO-31 Packaging set includes:
Filter housing
Set of cartridges
JG connection tubes
Drinking water pitcher
Pitcher's spout
Service cap
Shut off valve or tee angle
Customer Rates And Reviews
Your rate:
Replacement Cartridges For RO-31
Related products

Related products

Related products